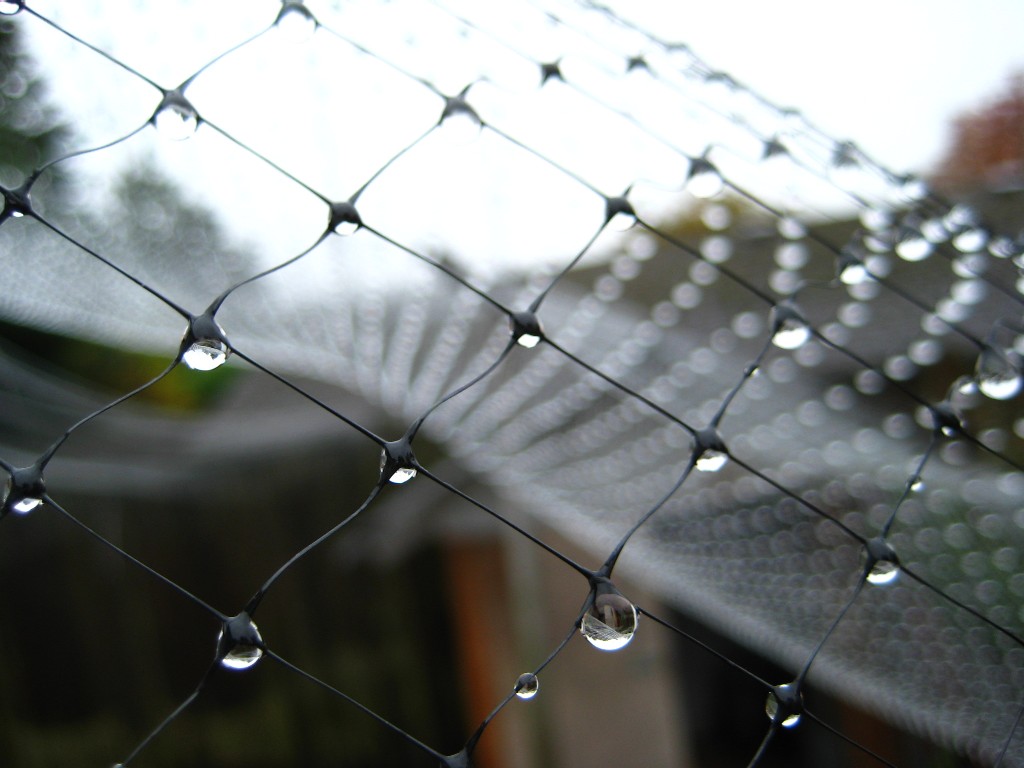 Well the sog is upon us now. There are flood warnings for 7 counties in the state today, including our own. The weatherman reports that the equivalent of one months worth of rain has fallen within the past two days. We are ok, high up on the hill but certainly not dry. The backyard is a mud bowl. Our hill is gifted with a fine hardpan of clay soil about 6-8 inches below the topsoil. It doesn't take much to saturate the topsoil and we are left with pools of standing water in the grass. We have been trying hard to eliminate the grass and build the soil up with organic material as much as possible to increase the water retention but our efforts are no match for this kind of rain.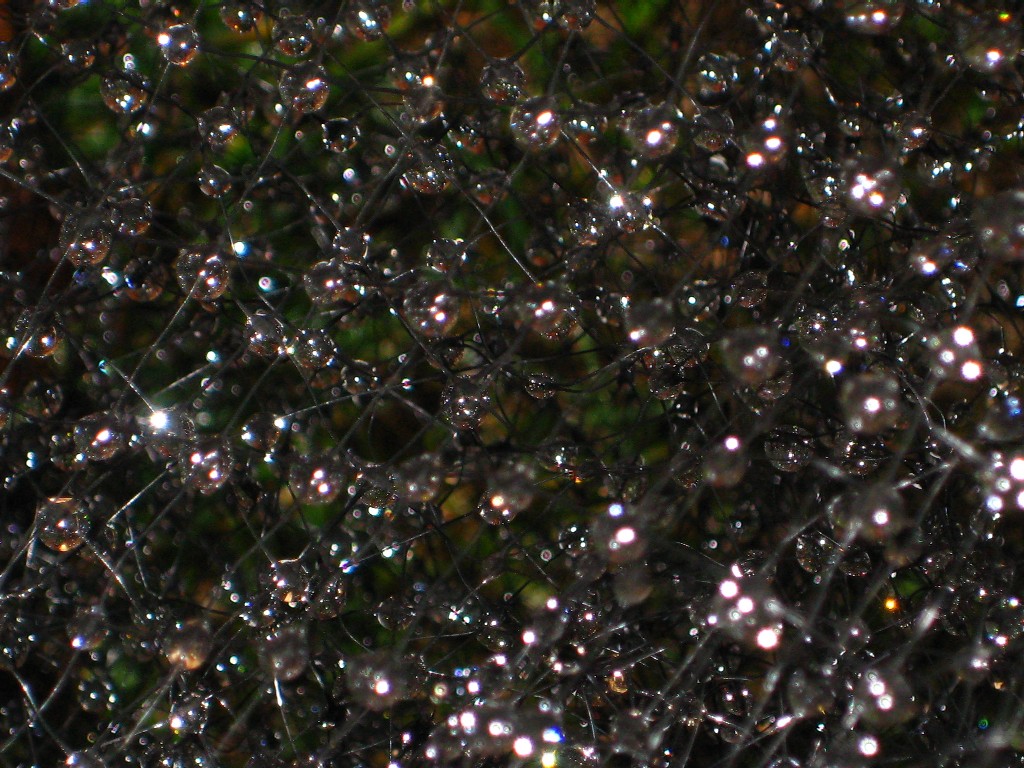 The chicken pen is a slip and slide. I have no doubt that one of us will end up on our butts in the morning and evening pilgrimage to let them out or close them in. I already had a close call this morning. Nothing like a mud crusted backside before you have even had your morning coffee.  I had high hopes of leaf wrangling this weekend. The crimson maple in the front yard has started to drop its leaves and I want to store some of them for mulching the garden next summer. In light of our straw eating chicken I figure using the leaves as mulch instead is worth a shot. Usually we run all the leaves through the chipper/shredder and spread them over the permanent beds in the front to decompose. But all of that will have to wait until it dries up a bit, wet leaf wrangling is no fun at all.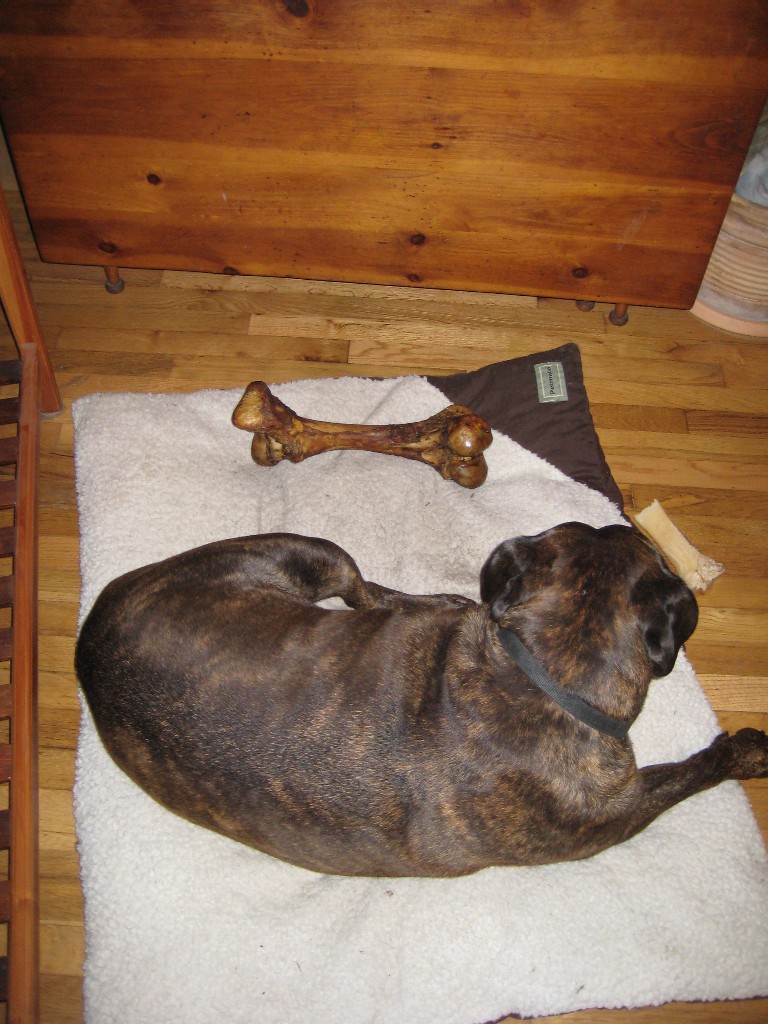 I picked up a giant bone for Hux yesterday when I went to restock on dog food. He has been lying on his bed in the living room, guarding it and occasionally licking it since about 2pm yesterday. He will do this for several days before he actually starts to work on whittling it down. You'd think that he wouldn't make a dent in bone this size, but once he gets started he can clear off half a foot in one evening. I'm glad those jaw muscles are on my side.