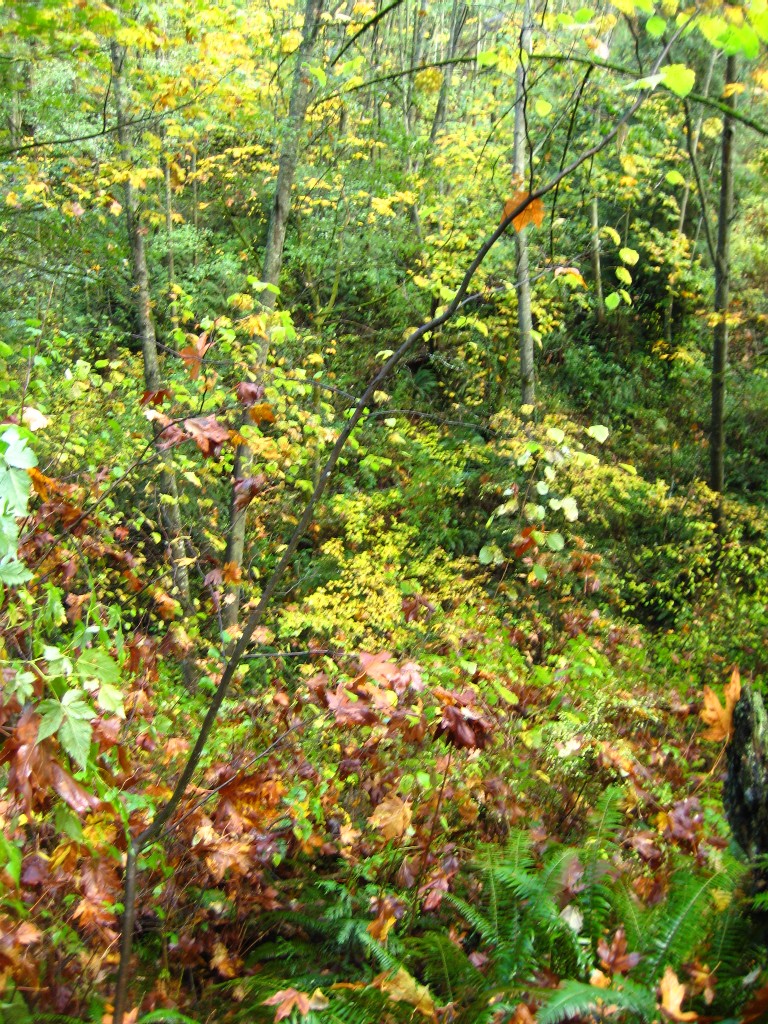 Saturday we took advantage of a brief break in the rain and packed up Hux to go down to Dead Horse Canyon, a trail loop at the bottom of our hill and just north of us. We once lived about 10 blocks further north from where we do now and would find ourselves taking this twisty turny road down the hill every once in a while. At the tightest hairpin turn on this road is a small turnoff for parking. I'd been meaning to check it out for years. It is formally called Lakeridge park by Seattle Parks and Recreation. But the story goes that it was originally named Dead Horse Canyon after a feral horse (that was a friend to pioneer children) was found deceased in the area.  And everyone who lives around here calls it that to this day. Romantic, no?
This is not really a park in the city sense of the word, despite the official name. It is a park only in the sense that it is a public space, there are no playgrounds or see saws. There is, however, a great little trail that takes you up the canyon along Taylor creek. The trail slowly climbs the hillside and has several bridges that cross back and forth high over the creek.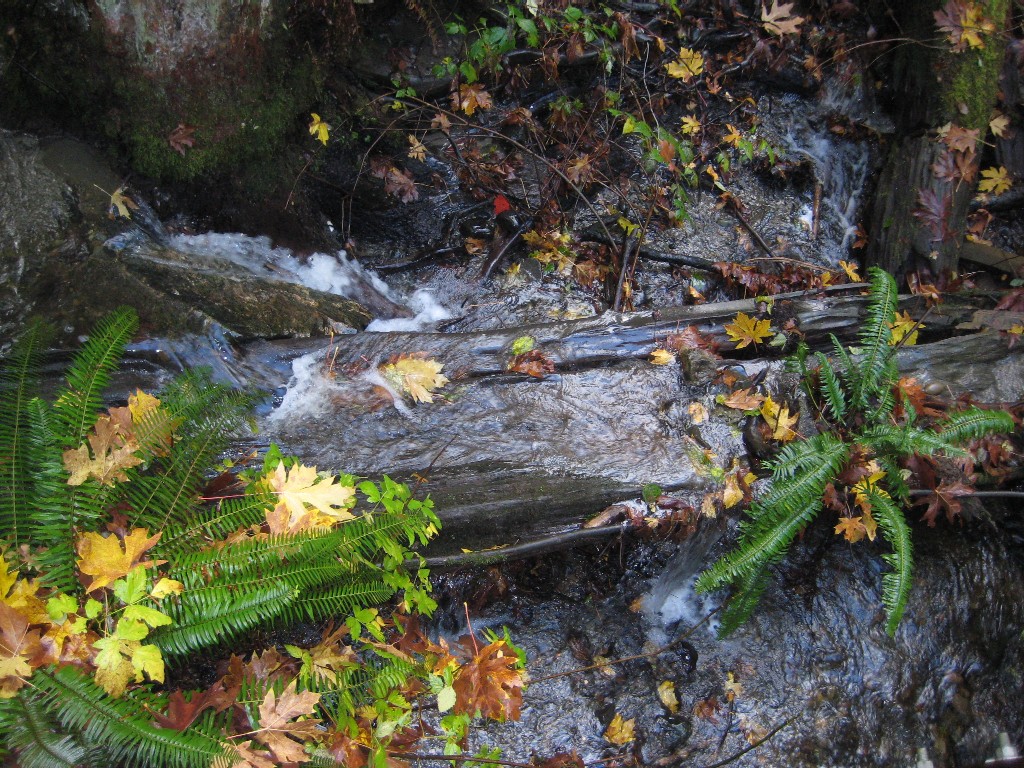 Fall was in full swing here, with big leaf maples and vine maples both shedding their leaves. There was a moment when we were crossing a bridge and a big wind came through. It was eerily silent in the ravine and thousands of orange, yellow and gold leaves were spinning in the air around us on their way to the forest floor. It was pretty spectacular. we tried to catch it on the video clip feature of my camera, but missed most of the big action once we figured out how to use the camera.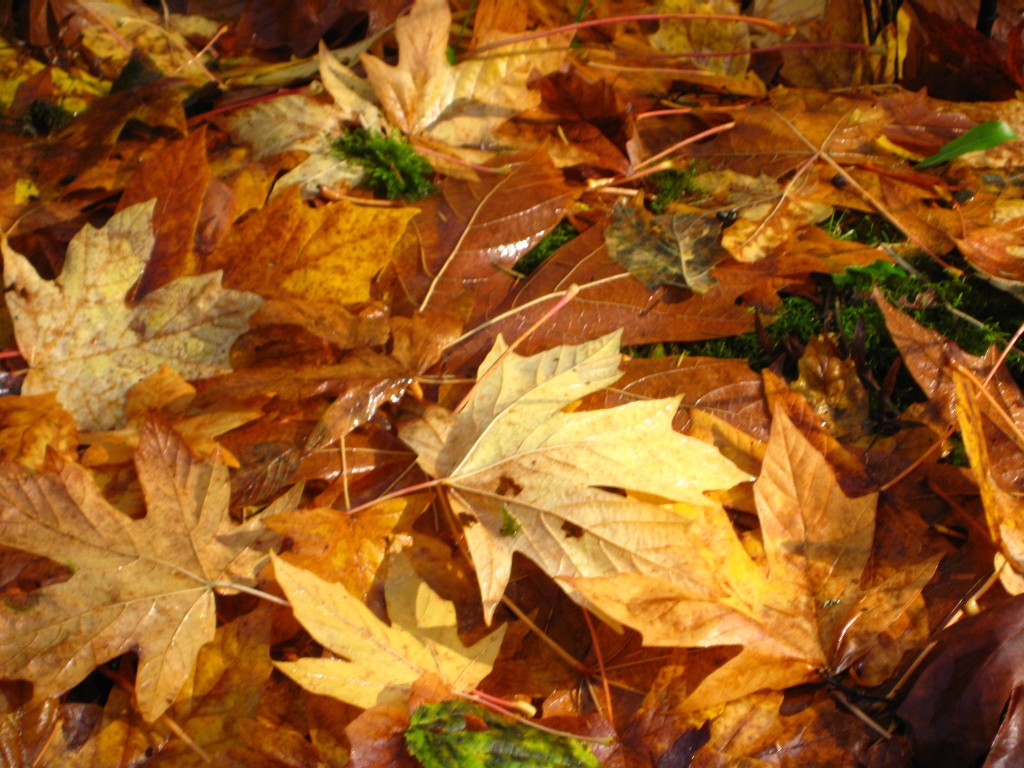 This was a great spot so close to the city and our house. In addition to the deciduous trees there were Western Red Cedars, Pacific Yew, Douglas Fir and even a few rhodies!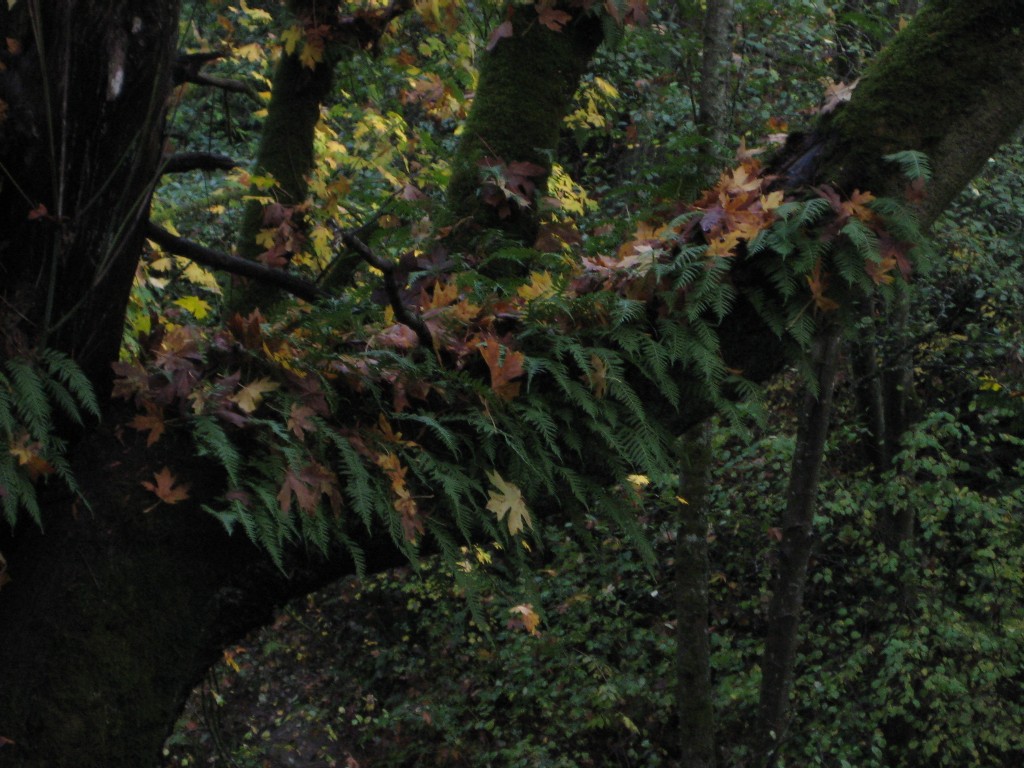 The epiphytic licorice fern was growing everywhere in the more established trees. The trail is short, I would have liked it to be longer and we had some disagreement about fording a stream (someone didn't want to get his feet wet, and it wasn't the dog). But I will definitely return to see If I can find an outlet here at the top of the hill. It would make a great trail if it could eventually lead back to our house.