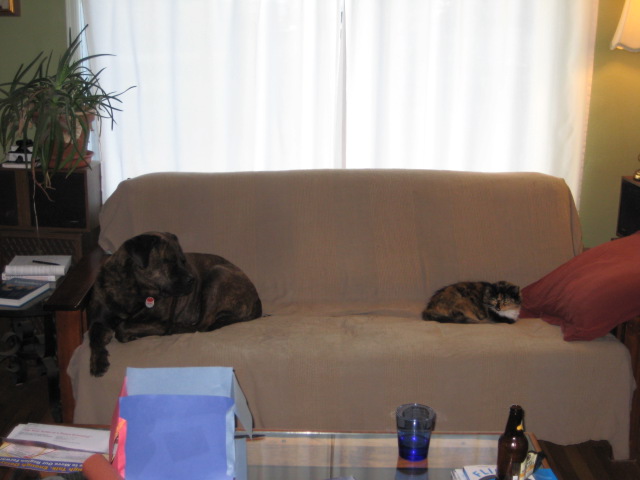 These two have managed it – but it seems I have little to share lately. I've been doing a lot of mental processing and spinning for the coming year and it seems about all I can do to get my Dark Days posts up on time, much less anything else. I've been reading garden porn (seed catalogs) as they come in and am currently trying to figure out how to fit the three thousand things I want to grow in my paltry little backyard. This winter I'll be breaking out the graph paper to make a to-scale drawing of our backyard and garden beds. Hopefully this will have a positive impact in making me more realistic on what I can cram in where.
We are headed down south this weekend to farmsit for a friend who is currently in Kenya. We will take the backroads down there to take a look at an old homestead up for sale on the way down. It is a little less land than I would like, but depending on what condition the buildings are in – it is a reasonable price for these parts (which isn't saying much). I'm quite sure a number of you would choke on your cherios to know that the average price for rural land (no structures) around here is well over 10k an acre. It will be good to get out of the city for a weekend in any case. I hope to stop by Raintree Nursery while we are there too. I'd really like to get a couple of dwarf fruit trees going and they should have a decent selection.
Like I said – not much to share. But I figured I needed to post something. I promise to be more interesting next time.