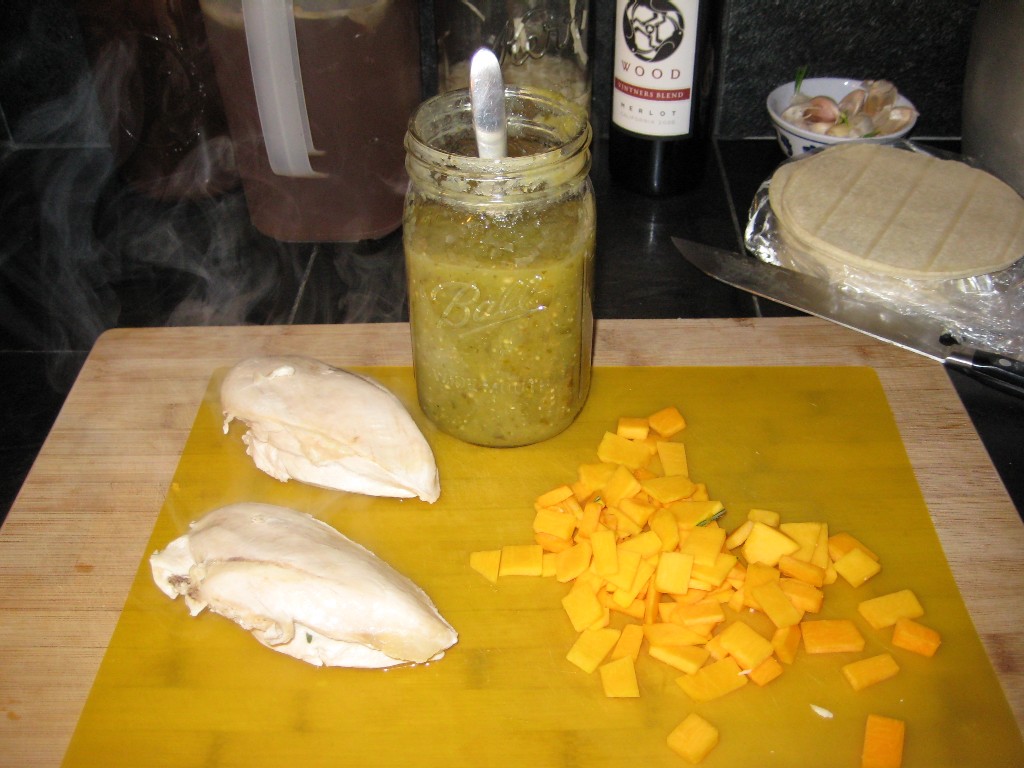 The snow is still falling here. I'll pull my boots on soon enough to go check on the girls and maybe snap a picture or two. Our meals have trended toward the comfort food variety with the brisk weather outside, featured this week is the lazy womans version of enchiladas.
A few nights ago I broke down a Draper Valley chicken, poaching the breasts and reserving the rest for another dinner. As the breasts cooled from poaching I sauteed some onions and garlic with cumin and thinly sliced some raw sweetmeat squash. I grated several ounces of Tillamook pepperjack cheese as well. After dicing one chicken breast and letting the onions cool, I layered them with the squash, cheese and locally made corn tortillas.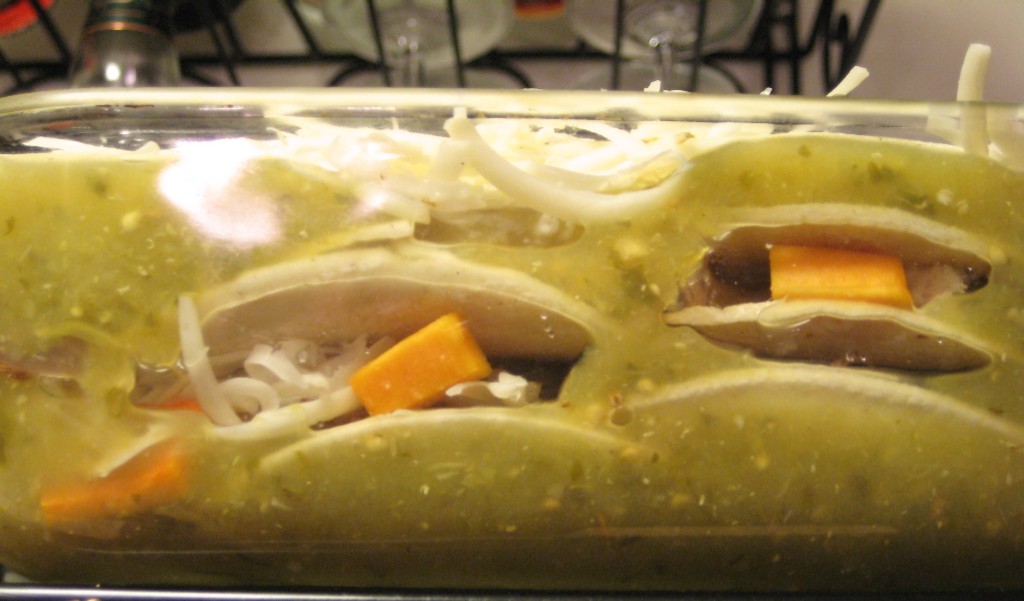 Between the corn tortilla layers I spread liberal glugs of the green tomato enchilada sauce I canned up earlier in the year with our plethora of green tomatoes. I finished the top layer with the last of the cheese and popped it in the oven for about an hour. I probably used a bit too much of the enchilada sauce as the tortillas broke down into thier original components rather than retaining thier structure. But it all held together rather well, the squash merged nicely with the tart sauce and how can you say no to cheese?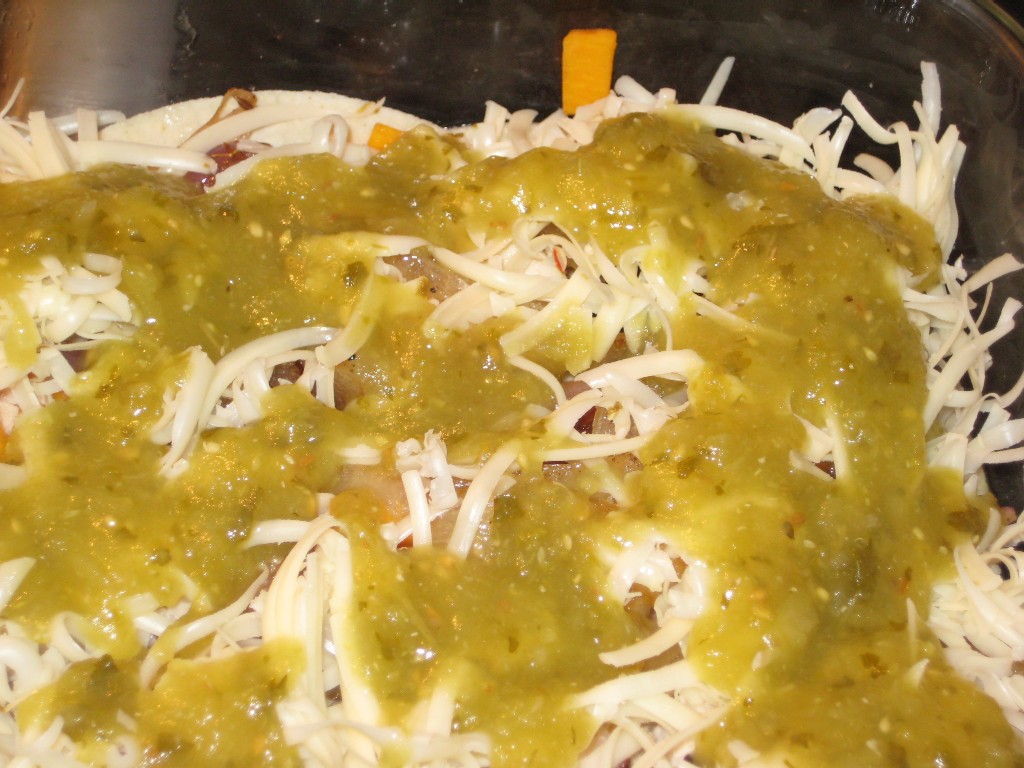 And then, this morning I woke up with an urge for a warm breakfast (a rarity around here, we don't usually even eat breakfast). I decided to make sourdough blueberry pancakes and topped em with butter and local blackberry honey. Yum.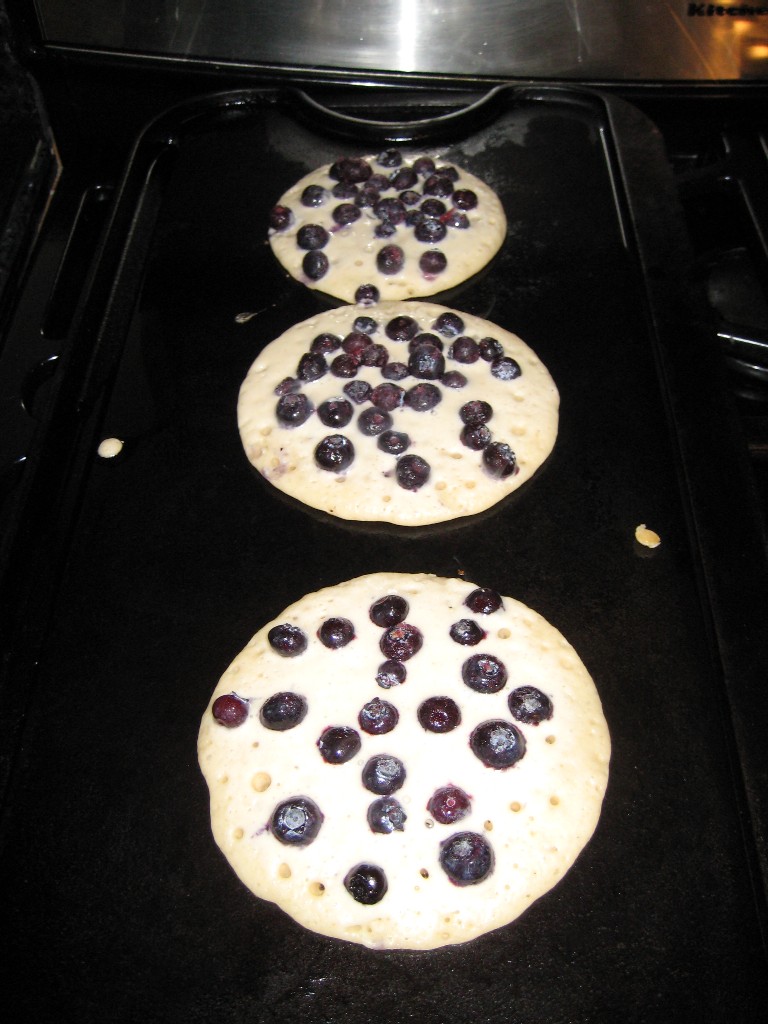 Local Ingredients: Chicken, sweetmeat squash, onions, garlic, corn tortillas, green tomato enchilada sauce, blueberries, sourdough starter, butter, honey.
Non-Local Ingredients: Salt, Pepperjack cheese (Tillamook OR), Cumin.