As I mentioned below, I missed last weeks Dark Days post so this one will cover two meals. First up was this weeks meal, a variation on keftedes as learned from a Moroccan friend.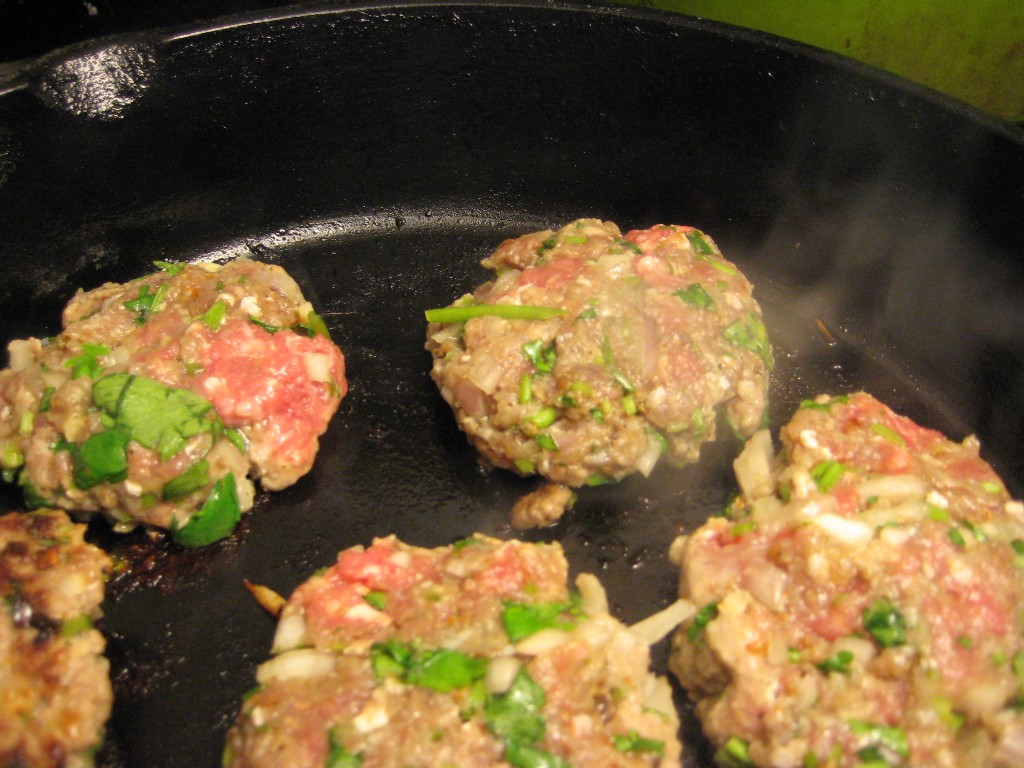 I took a pound of beef from our quarter of grass-fed beef (Prairie Springs Ranch) and mixed it with a bunch of minced garlic, diced shallot, cilantro, ground cumin and coriander, salt, pepper and a drop of lemon juice. Hand molded into small patties and cooked em up on our cast iron skillet. Along with the keftedes I roasted some sunchokes in olive oil and garlic and also cracked and warmed a pint jar of green beans I canned this summer.
Last weeks Dark Days post would have been about the sunchoke gratin I finally got around to testing out. Despite never having tried this before, it came out pretty tasty and was surprisingly simple. I alternated thin slices of sunchoke with slices of leek from the garden. Between the layers I seasoned with salt, pepper and diced rosemary. The nifty little pottery casseroles I brought back from Turkey on our last trip there. These have been incredibly useful for a two person household when you don't want to make a full size dish. Once all the layers were completed and seasoned I poured a bit of cream over each one to juice it up a bit. They went into the oven for around 45 minutes and came out a bubbling goey treat.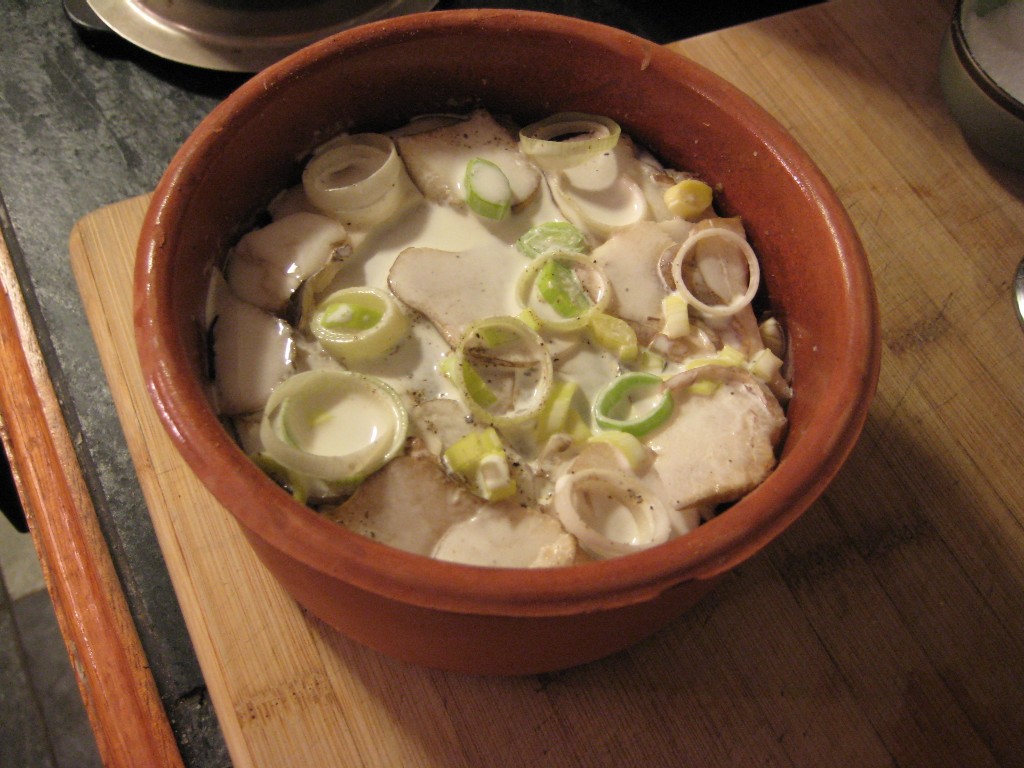 Local Ingredients: Beef, Sunchokes, Leeks, Rosemary, Green Beans, Cream, Garlic.
Non-Local (or unknown): Salt, Pepper, Olive Oil, Cumin, Cilantro, Coriander, Shallot, Lemon Juice.