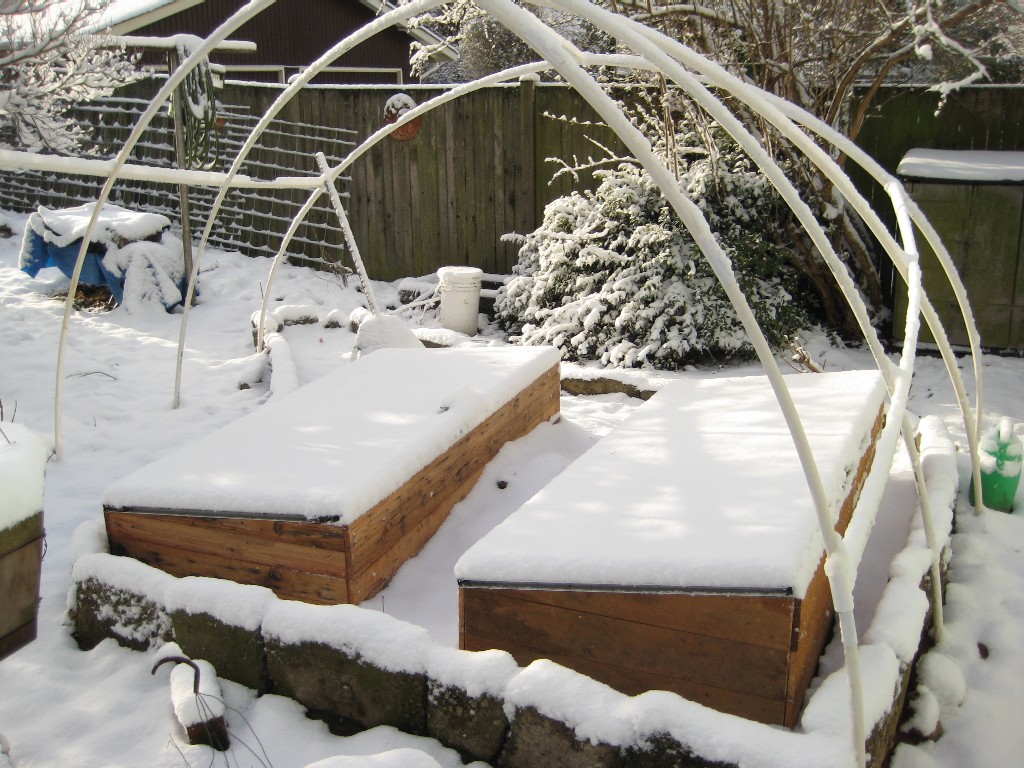 Yep – this is what I woke up to today. All of the seed planting and gardening glory of last week buried under a couple inches of snow. I know for those readers in the Northeast you are probably tired of listening to me whine about the miniscule amounts of snow that drop upon us here. But this is Seattle! We don't get snow at the end of February. I've got peas in the ground under that white fluffy cover, dammit! I'm hoping that the insulating properties of the snow combined with the cold frames are protecting my beautiful little arugula and spinach seedlings inside.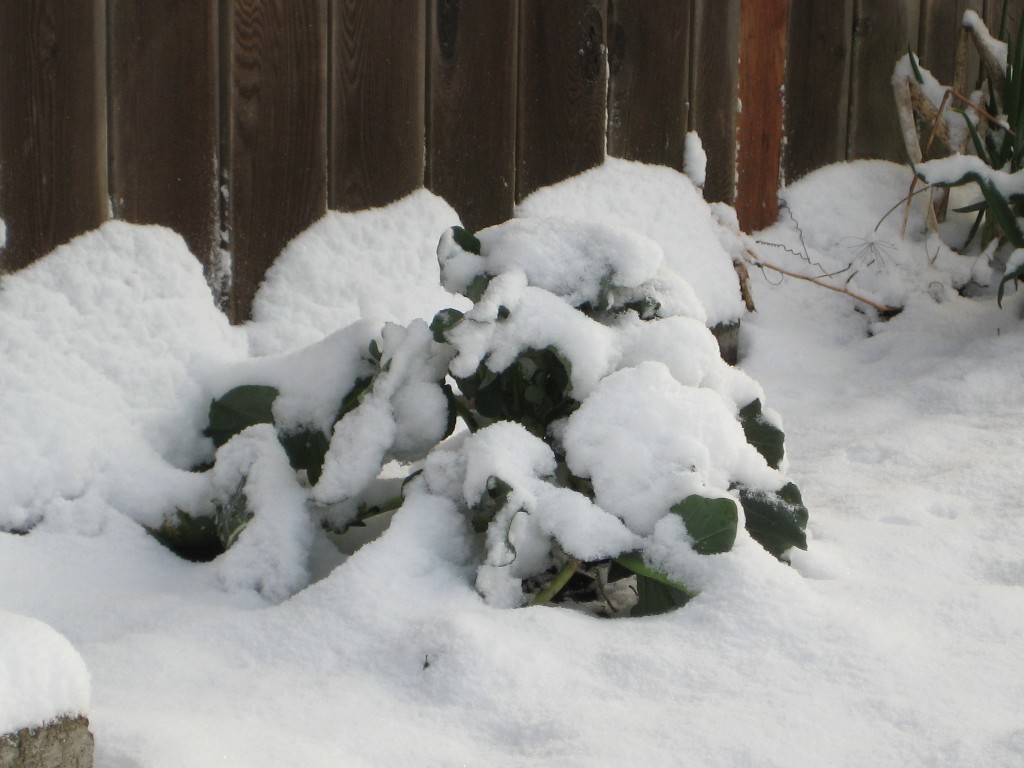 I don't know if the broccoli will fare so well without any of the protection afforded by the cold frames. This is my lone broccoli plant (out of an original eight) that survived the earlier winter snowstorms and freezing temps. it was shaping up quite nicely and I was anticipating a tasty head of broccoli sometime in March.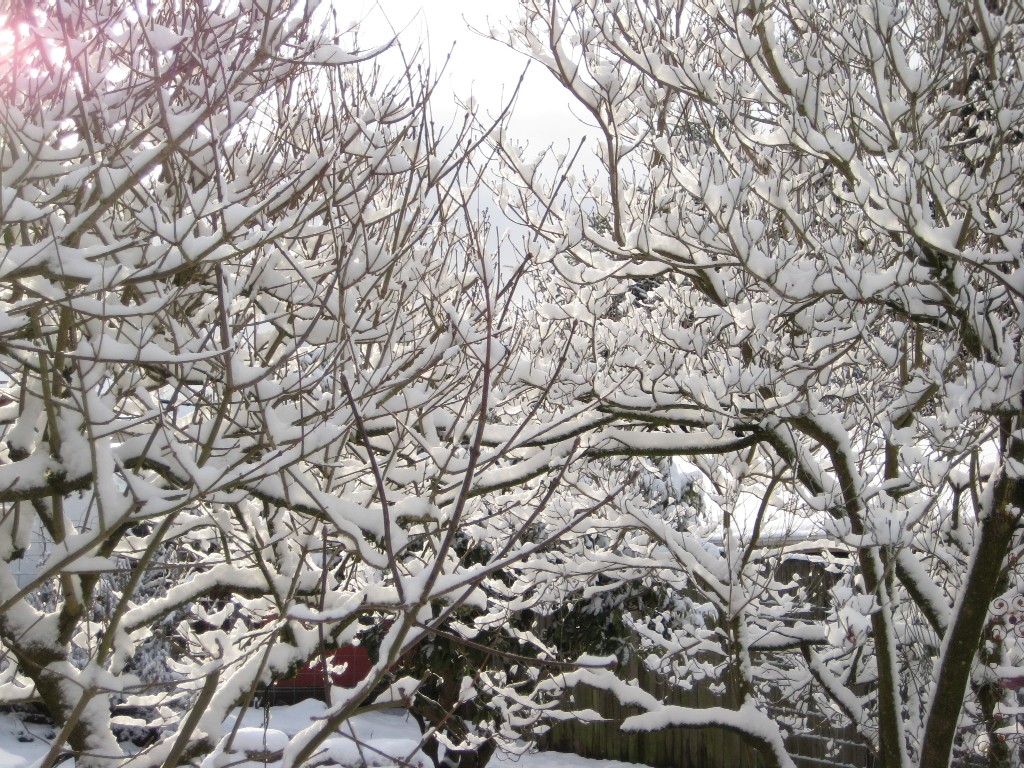 The sun is peeking out though so I can't complain too loudly. Forecast calls for another potential two inches of snow today and then a bit of warming. Looks like the mud bowl will be in our backyard this weekend!