Strangely I haven't been able to come up with a single thing to write about this week. Not that there aren't things going on – I just lack inspiration. Here is hoping the weekend brings some new projects or ideas to blather on about.
In the interim, consider this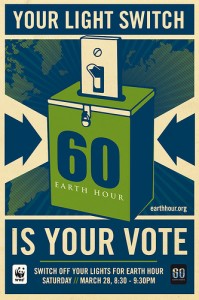 Turn off the television, radio, lights, ipod, microwave and even our much loved computers. Light a candle or hurricane lamp and have a finger puppet contest with those you love. Play hide and seek. If you are lucky enough to see stars, stare at them for a while. Talk to each other for a whole hour, uninterrupted.