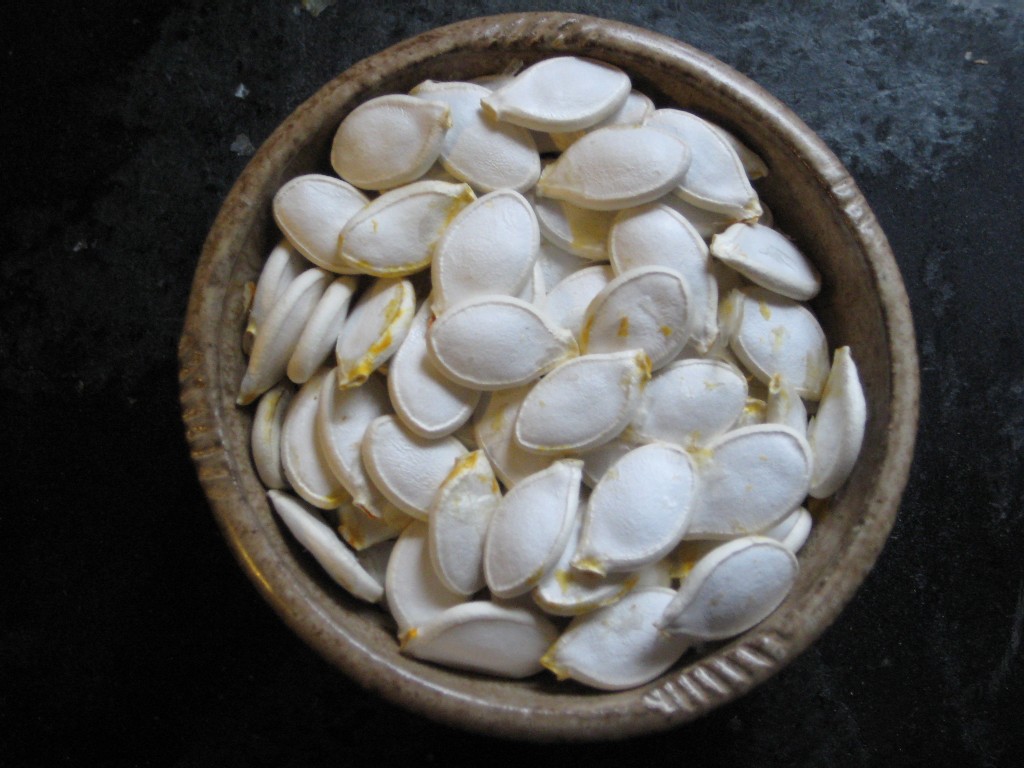 Novella, over at Ghost Town Farm, posted the other week offering up seeds she had saved from her largest Triamble winter squash. I excitedly took her up on her offer and received an envelope in the mail not too long after with several beautiful seeds. I'm thrilled to have a new variety to try this summer and it got me thinking about the seeds I've saved. I posted at the end of last week that we had finally done in the last Sugar Hubbard from our garden. It was a 26 pound squash which is a miracle in itself given the short and cold growing season of 2008 (scroll down to the Dark Days post for a picture).
This kept incredibly well, with no signs of rot and has a great flavor. The Sugar Hubbard is a bonafide Pacific Northwest heirloom. A cross between the Sweet Meat and Hubbard squashes developed by the Gill Brothers in Portland, OR. I saved seed from this last and largest one and would like to pass on the good juju that Novella extended me (in other words pay it forward) by offering some of this seed to any of you who may want it. Drop me an email with your address and I will send some along (maya at gonesouth dot com).
Note the georgous little bowl those seeds are sitting in is courtesy of Annie over at Edifice Rex, making beautiful pottery is but one of her multitudinous skills.