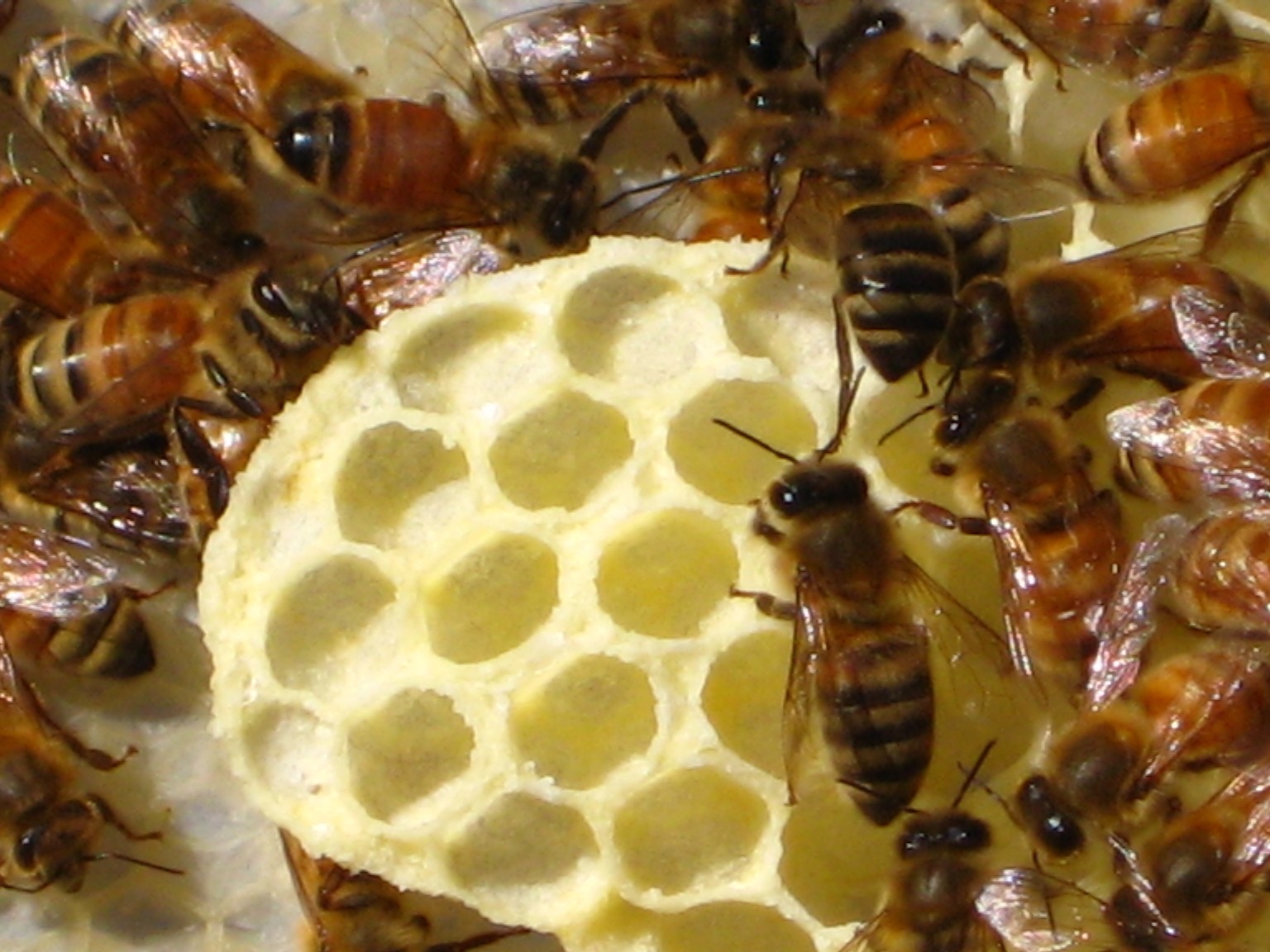 The bees have been enjoying the nice weather as much as we have lately. We checked them last Thursday (1 full week after installing the package) to both confirm that the queen was still there, and ideally to confirm that she was laying. Well, we found the queen but could not find any eggs (this more likely due to our novice status than her lack of work). If a queen isn't laying you have a pretty short amount of time to replace her before your hive dies out, so I've been stressing about it a bit.
Today we decided to break into the box once more to see if we could find anything, and also to check on thier progress. Our girls have been busy! The picture up above is of brand new comb that must have been built within the past 5 days. They have added on to the existing comb in 5 of the frames and are guzzling and storing sugar syrup like mad in between thier rapid foraging trips. And….we have eggs! Or more appropriately we have larvae! The eggs that we didn't see last Thursday have matured into coiled little white larvae at the bottom of the comb. The picture below shows a frame with a good bit of capped larvae. Toward the outer ring of the capped larvae are uncapped cells containing larvae as well. Who knew I'd ever find the sight of slimy little wormy things so relieving and darling at the same time?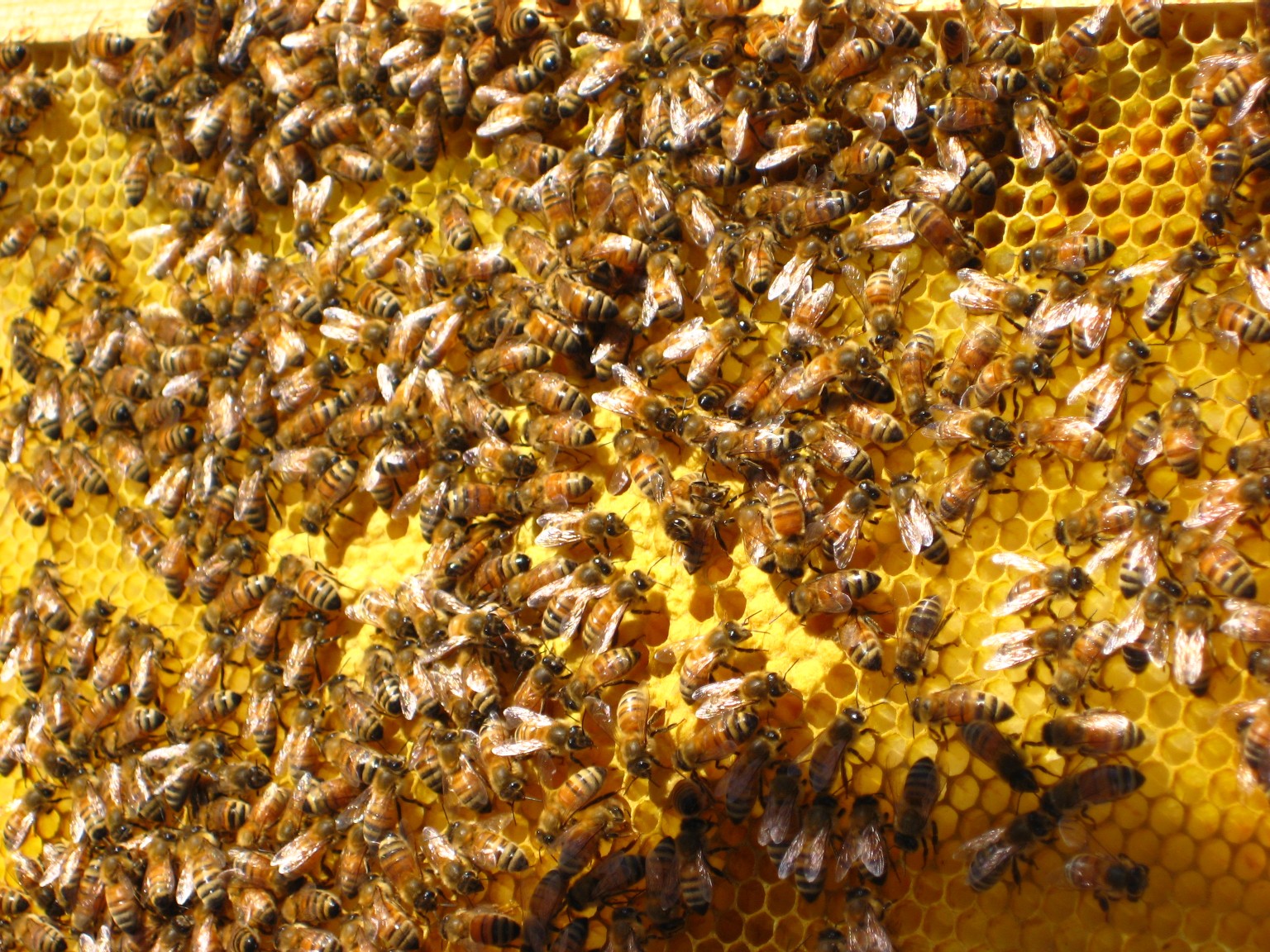 There appears to be a good brood pattern here, all in the center and radiating outward (one of the things we are instructed to look for). So all in all this little adventure is going swimmingly. Todays pictures are courtesy of Gary – who is also completely captivated by these golden winged creatures.