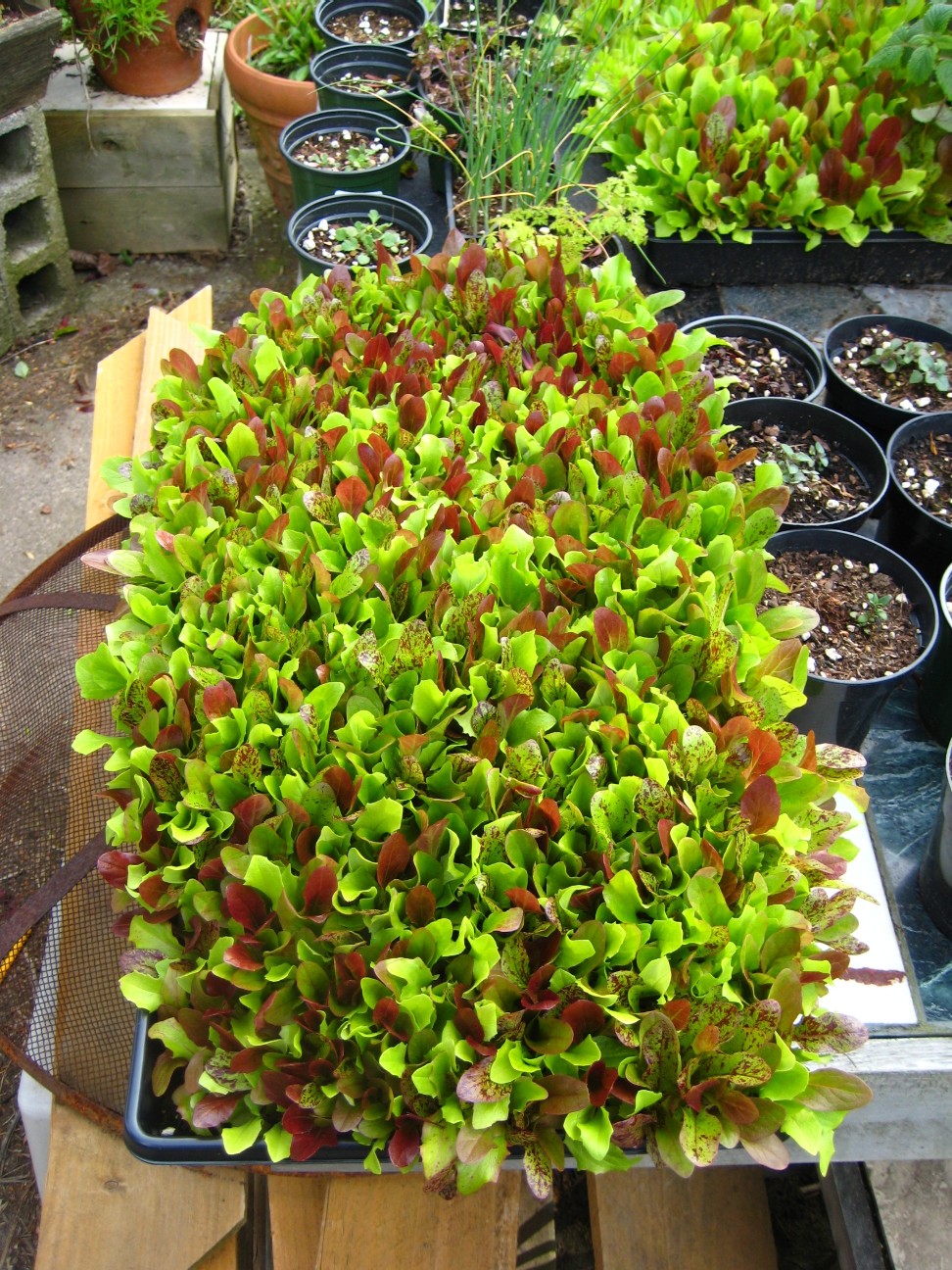 This winter I purchased a one pound package of "chicken lettuce" from Wild Garden Seeds. This mix is made up of seed that was passed over for inclusion in regular seed packets due to rain stains, excessive chaff or lower germination rates. But it is cheap – a one pound package was $19 (do you know how many lettuce seeds fit in a one pound package)? Imagine one and a half quart size ziplock bags filled up tight. On a whim, while starting seeds for other things this spring I took two nursery trays with drain holes, filled them with soil and broadcast seeded the lettuce mix over the top.
Fast forward to about 3 weeks ago when I started harvesting. As I've mentioned before, space is at a premium around here. While I did pull off several seedlings from the trays to transplant into wider spaced rows in the garden (for full head lettuce), I left the grand majority of the lettuce starts in the trays and just placed them on the patio table which is functioning as my potting shed at the moment. Round dinnertime when I am wandering the yard in search of green things to put in a salad I take a pair of shears and snip off handfuls of the baby lettuce about an inch above the soil level.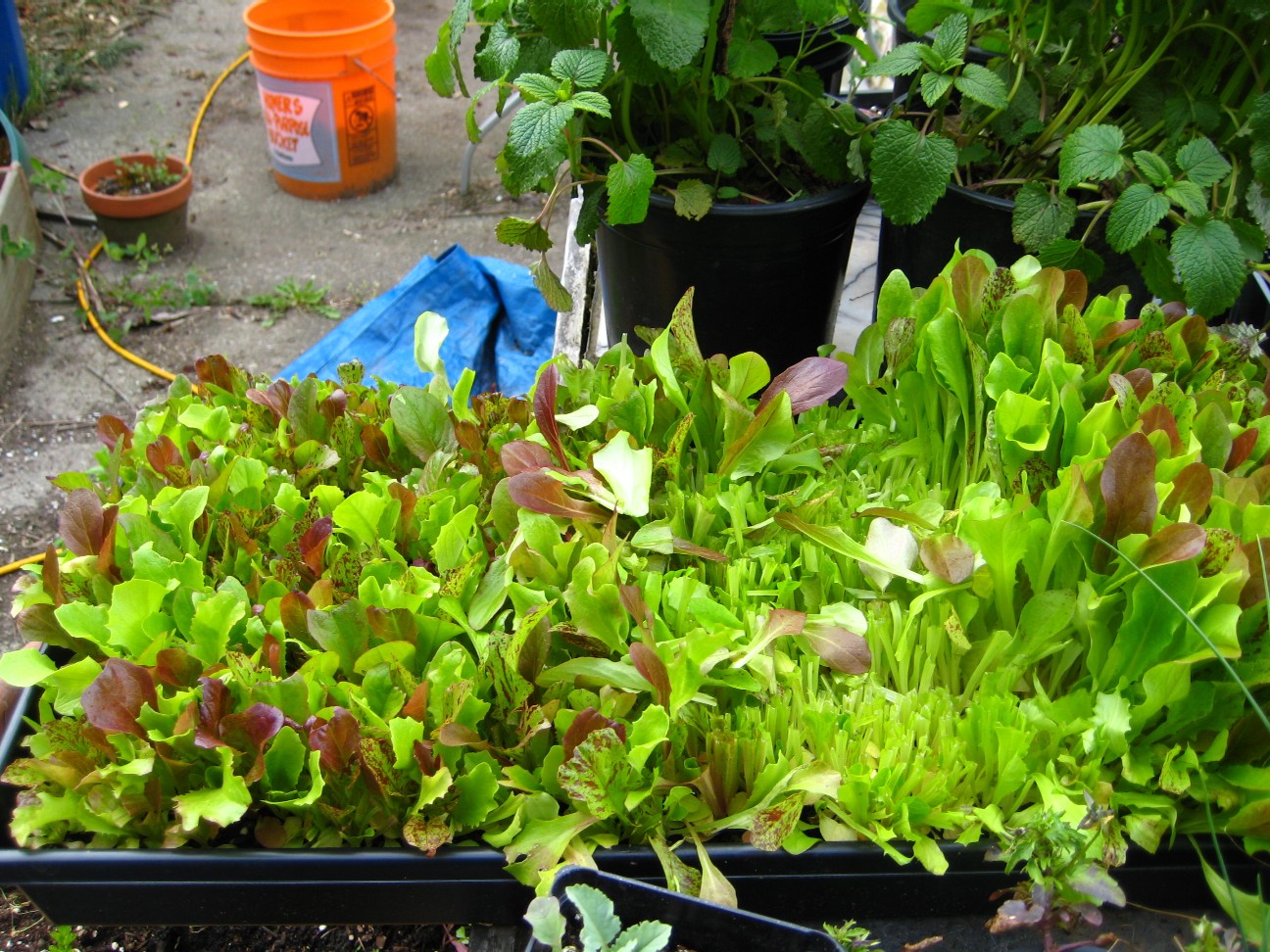 The picture above gives a good idea of the cycles of regrowth. The center area had just been snipped for a salad, the area to left has already been harvested once and is regrowing, and the area to the right of the tray is lined up for tonights dinner. This has been a fantastically easy (and space saving) way to get a greater variety of lettuce greens. The only thing you really have to keep an eye on is to make sure you are watering. Having so many plants so densely spaced means that water is at a premium, but the seedlings usually give you a heads up by looking a bit wilty when they need water.
In other news, I completed my first permaculture class session last weekend and am positively amped about it. I will have to dedicate a separate post to the topic to treat it fully, but suffice to say it is everything I had hoped it would be and I have the feeling I will walk out with a much improved skill set and framework through which to filter all of my endeavors. I also just finished a welding class and arrived home late last night with a brand new garden gate. We still need to set the posts to hang it, and I am debating whether to powder coat/paint it or let the rust set in.
The rain has been coming down in sheets for days now. I am hoping it lets up enough to allow me to construct the bean trellises. The full weekend of class time last week made me realize how much I depend on weekends to get major projects done around here. I feel a bit behind the ball now and hope to catch up this weekend with numerous additional seeds to put in. The knotweed and blackberry over at the land still awaits me as well, although I did manage to clear a 14×10 area the week before last. TIme to get some seeds in over there too!