Unseasonably warm weather has our fair city projected to hit 90 degrees this afternoon. Thats right, 90 degrees, in the first week of June. The last 3 weeks have been noting short of remarkable in the heights of temperature reached and lack of precipitation. After whining all winter, I was more than happy to don shorts and a tank top and glory in the warmth, but now I am beginning to worry that the garden isn't getting that good dose of rain we usually get in May/June to take it through the reliably dry months of July-September.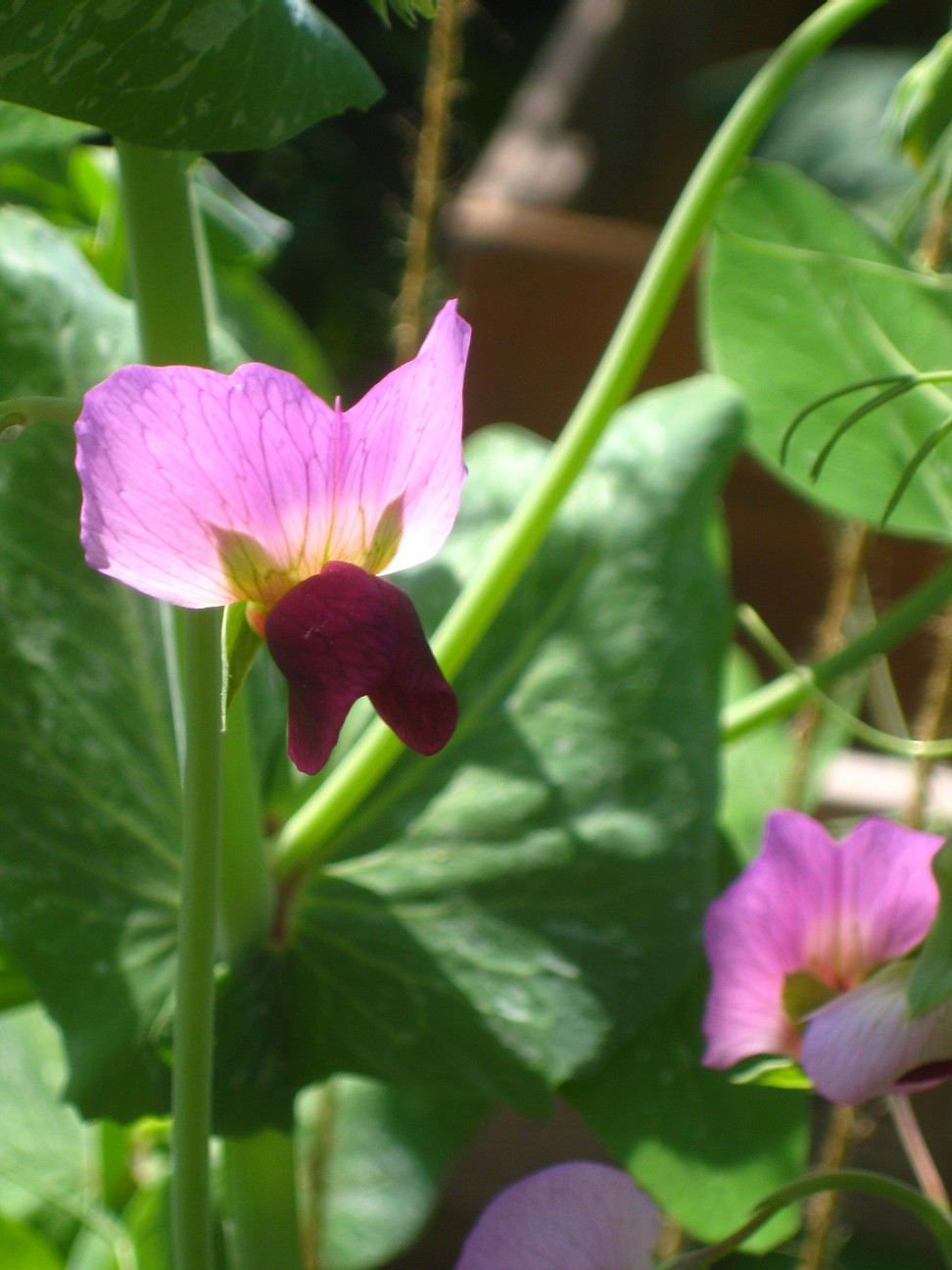 The warmth has pushed my Oregon Trail Shelling Peas into an abundance of blooms within a matter of days. Likely a good thing as I didn't set up an appropriate trellising system for them this year, and last year's cold spring had them growing to heights of almost 6 feet before setting a single flower. This year's heat promises to keep them at a more manageable height while still promising a harvest.
The Mr. Big peas have already set pods (a 60 day vs. 100 day variety) and boy are they tasty (and short!). Dahl the chicken has gone broody again. This is the second time this year. I am contemplating either finding some fertilized eggs for her this time, or perhaps picking up a chick from the feed store for her to mother. She might as well make herself useful if she is just going to sit on her butt (belly?) all day. Mother Earth had an article this month in which the author had (successfully) experimented with setting a bunch of cornish cross (meat) chicks under a broody laying hen, and let the hen raise the meat birds instead of fussing with a brood box and separating the birds. It's got me thinking with the red hen just sitting there….
We are scheduled to head up to Laura's this weekend to help in the processing of the 79 meat chickens she has been raising for our household, her own freezer and several other local families.   Thankfully the forecast has adjusted down to the 70's for Saturday.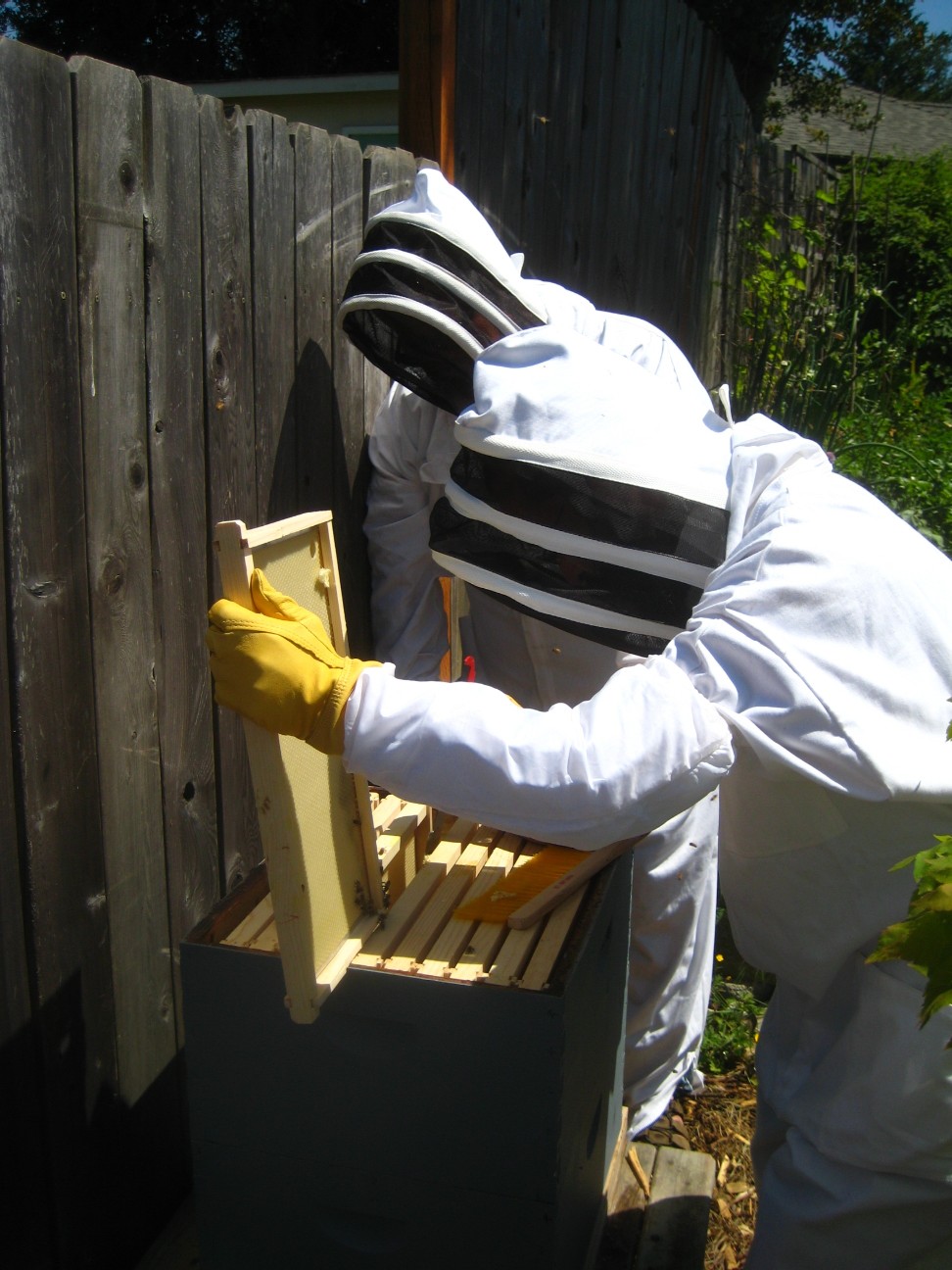 Gary and my father weren't so lucky with the weather earlier this week. My dad came over to go through the bee box with us and do the weekly check. I was more than happy to pass off the responsibility to him and Gary, letting them crawl into the hot monkey suits on an 88 degree day. The bees continue to be incredibly docile, further making me wish I had just bought a veil instead of the full getup. They are thriving in this heat and put on a daily show for us.
I think I am off my little mini-vacation from blogging now, and have more stories to tell at some point. The next few months have incredibly filled up with various engagements, celebrations and appointments so I suspect I won't be nearly as regular in posting as when nothing is going on. It feels good though, I love this time of year and things are happening!