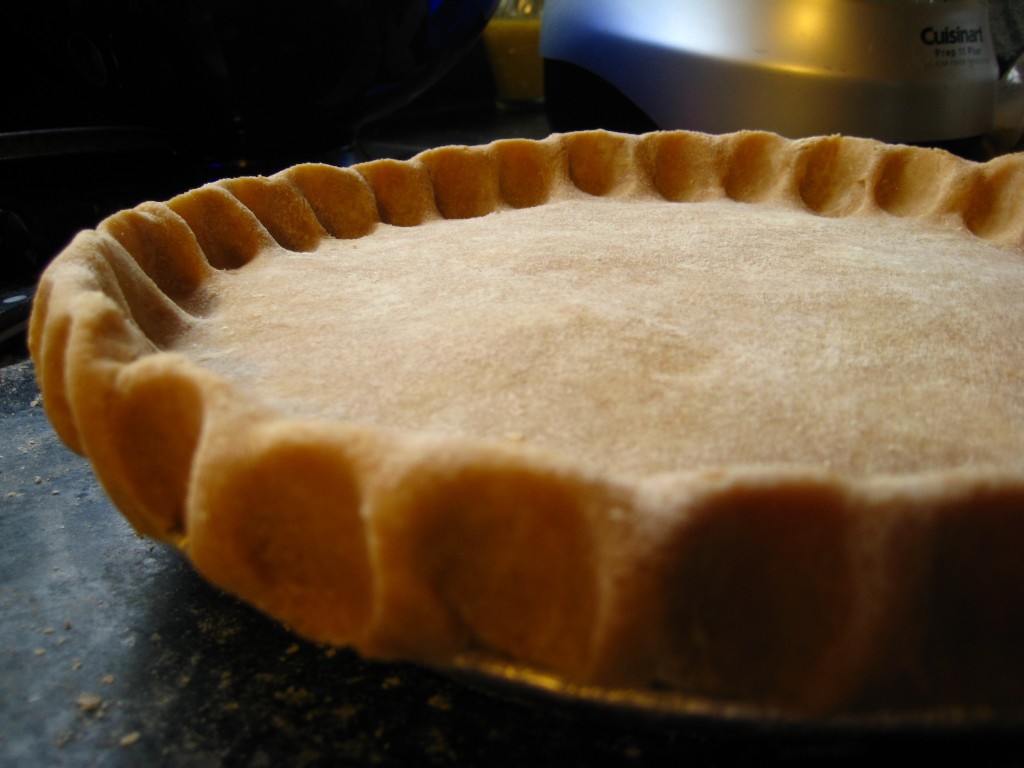 The end of Thanksgiving had us hauling home a giant (29 lbs!!) Diestel Farms Turkey carcass from my relatives who were just going to throw it away, as they were headed out of town the next day. The following day I picked almost a gallon bag worth of meat off the bones before throwing them in a stock pot with some onion, carrot, bay and peppercorns to simmer all day for stock. I had also purchased a Northwest Naturals Turkey in the days preceding Thanksgiving so that we could have some for ourselves (we almost never have left over turkey on Thanksgiving, go figure). I broke down the whole turkey, portioned out the breasts and leg/thighs and packed them up separately for the freezer. I threw in the second carcass to the stock pot and set the giblets aside for gravy.
The next day I made up several recipes of pie crust (see my green tomato pie recipe for the proportions). Diced up a few Yukon gold potatoes, carrots and onions and coarsley chopped the turkey meat salvaged from the carcass. I simmered the giblets and added them to a gravy based off the stock from the day before. I canned all but a half gallon of the remaining turkey stock, 7 quarts). Combined everything and placed in a pie crust, then rolled out the top crust. I made two 9 inch pies with plenty of turkey and gravy left over. The pies went into the freezer.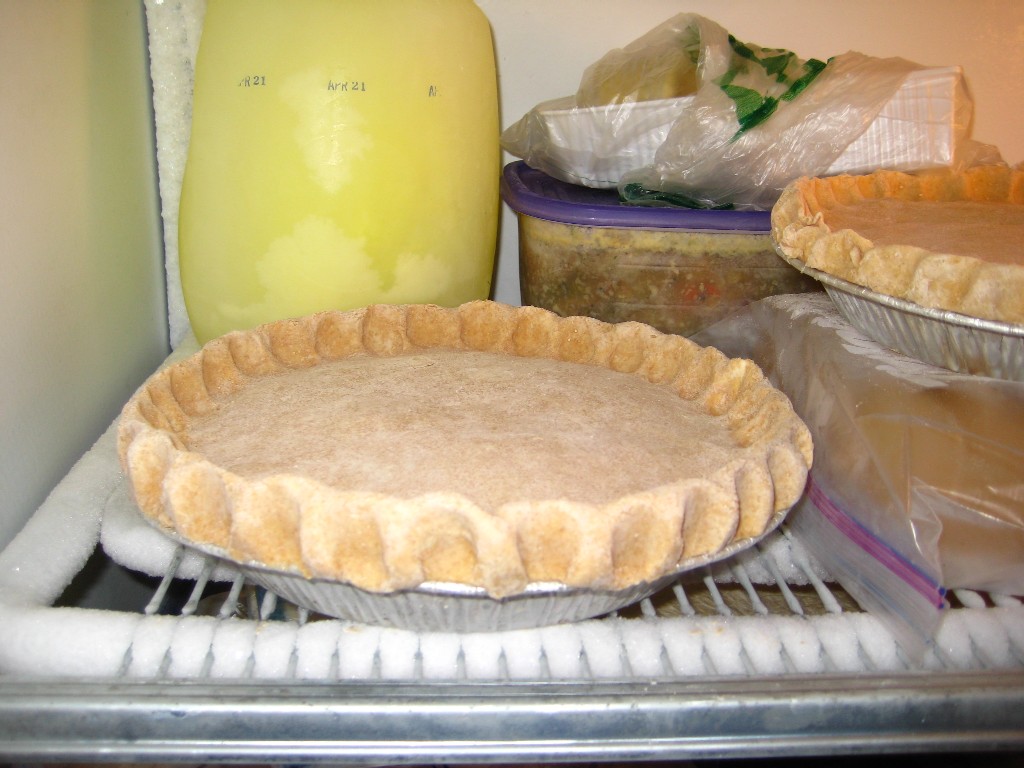 Yes, that is a gallon of frozen whey in the background. I can't bear to throw it away after making ricotta. It is great for soups, baking and the chickens really like it too. And yes, the freezer really needs to be defrosted despite doing it less than 6 months ago. Sometimes you really do pay for a free freezer. I have dreams of a newer, more efficient freezer someday – but they go for a pretty penny that I am not willing to pony up quite yet.

So now there are two meals waiting for a day when I can't be bothered to cook. I still need to wrap them in foil so they don't freezer burn. But either way these are guaranteed to be better than those microwavable packaged pot pies.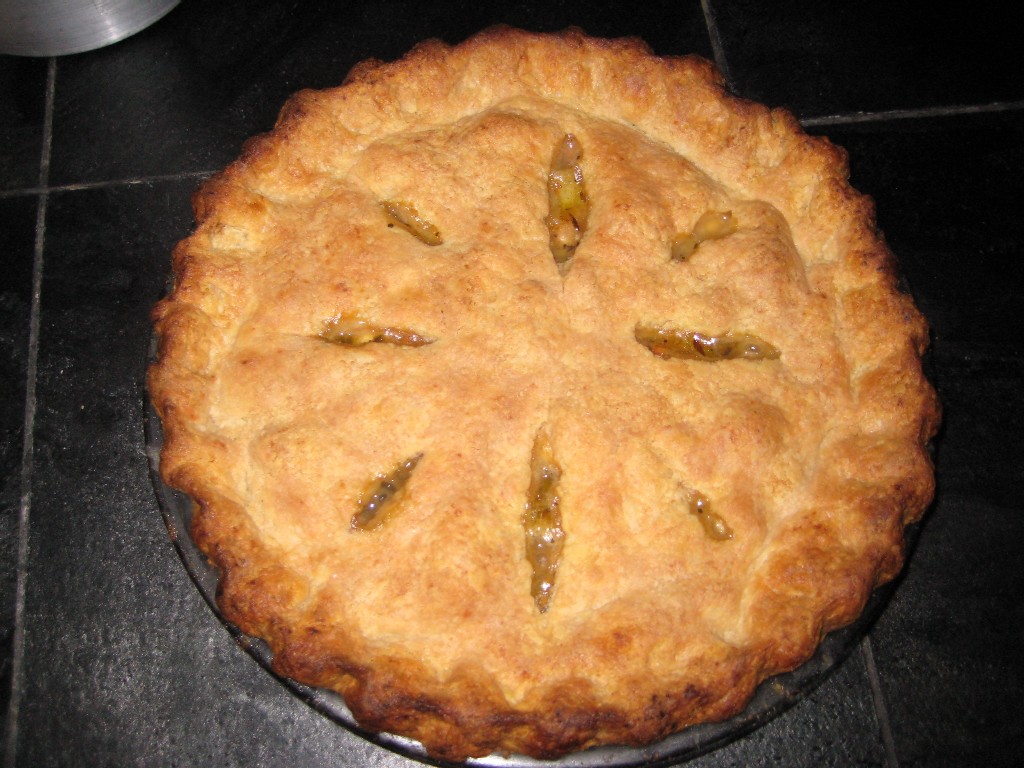 The above photo is a bit of a cheat. We haven't eaten one of the turkey pies yet. This is a chicken pot pie I made a few months ago and intended to post about, but didn't.