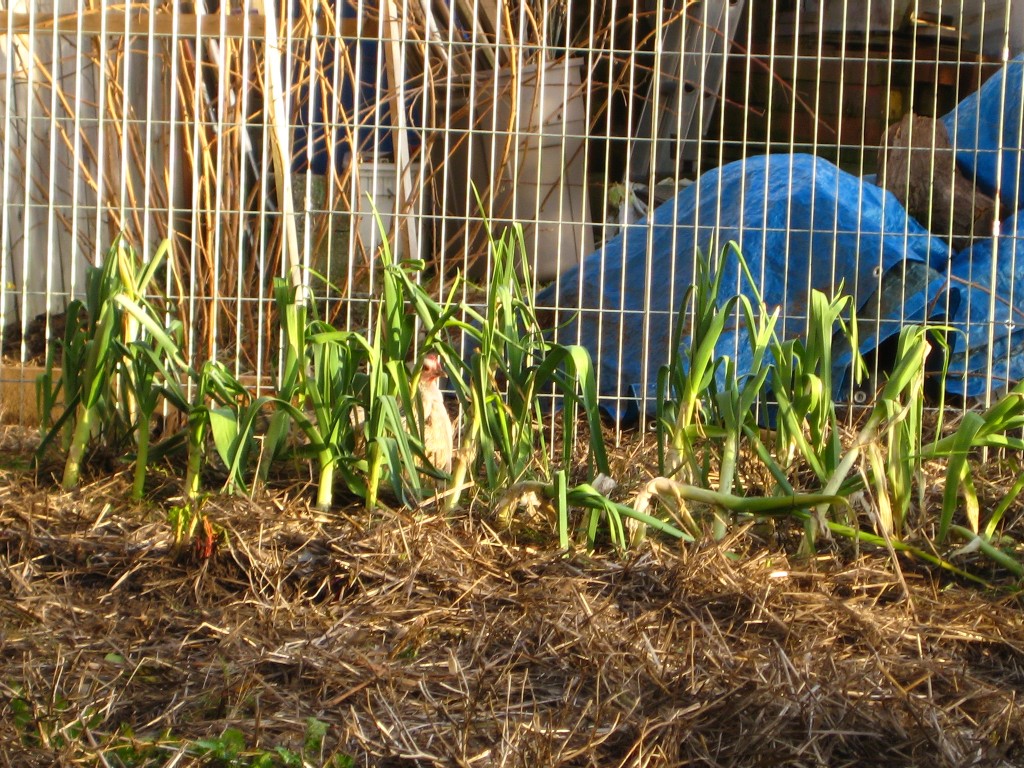 Who is that in my leeks?
In our failure to complete the upgraded fencing in of the chickens last weekend Blume and Dahl regularly go on walkabout during the day. We got a bit of sunshine this afternoon and as I scooted outside to absorb the last rays before the sun dropped down over the hills I spied an interloper.
Actually, there were two interlopers. Both girls had successfully made little wallows in the one slice of garden that was still graced by sunlight. When I came around and saw Dahl she had her head tucked securely under her wing and was in hot pursuit of a bonafide catnap.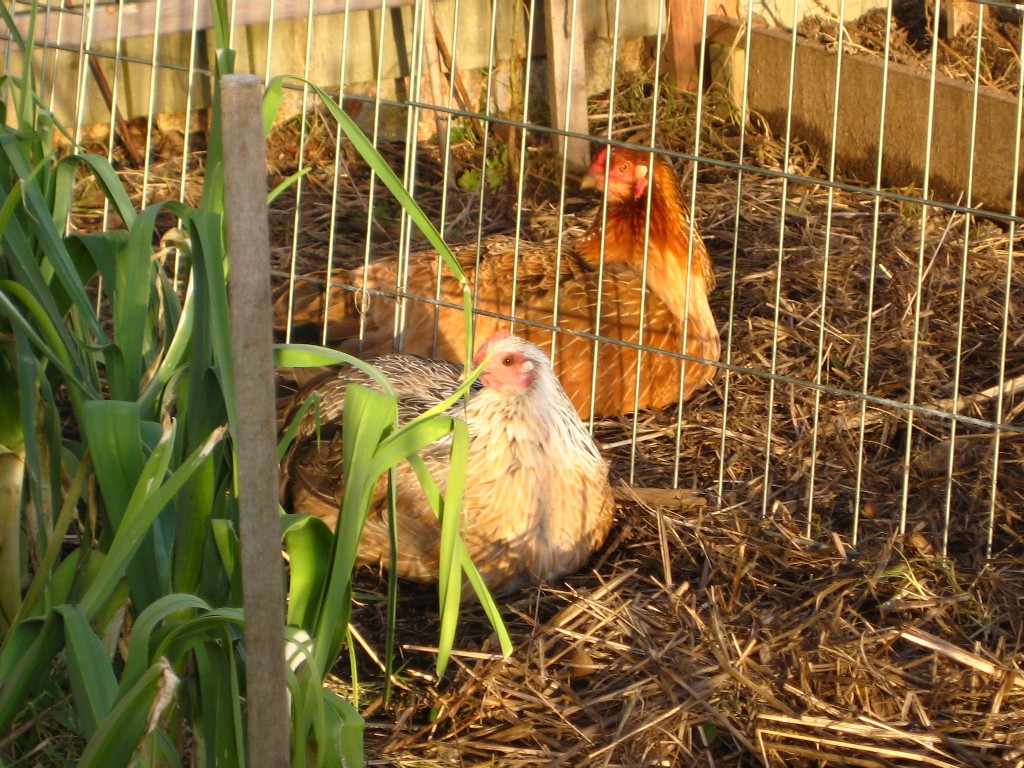 Thankfully none of the chickens are very interested in the leeks. And as leeks and two surviving broccoli plants are the only things showing signs of life in the garden right now we aren't too concerned. But they did scratch apart one of my poppies this afternoon. The fencing has got to go up!