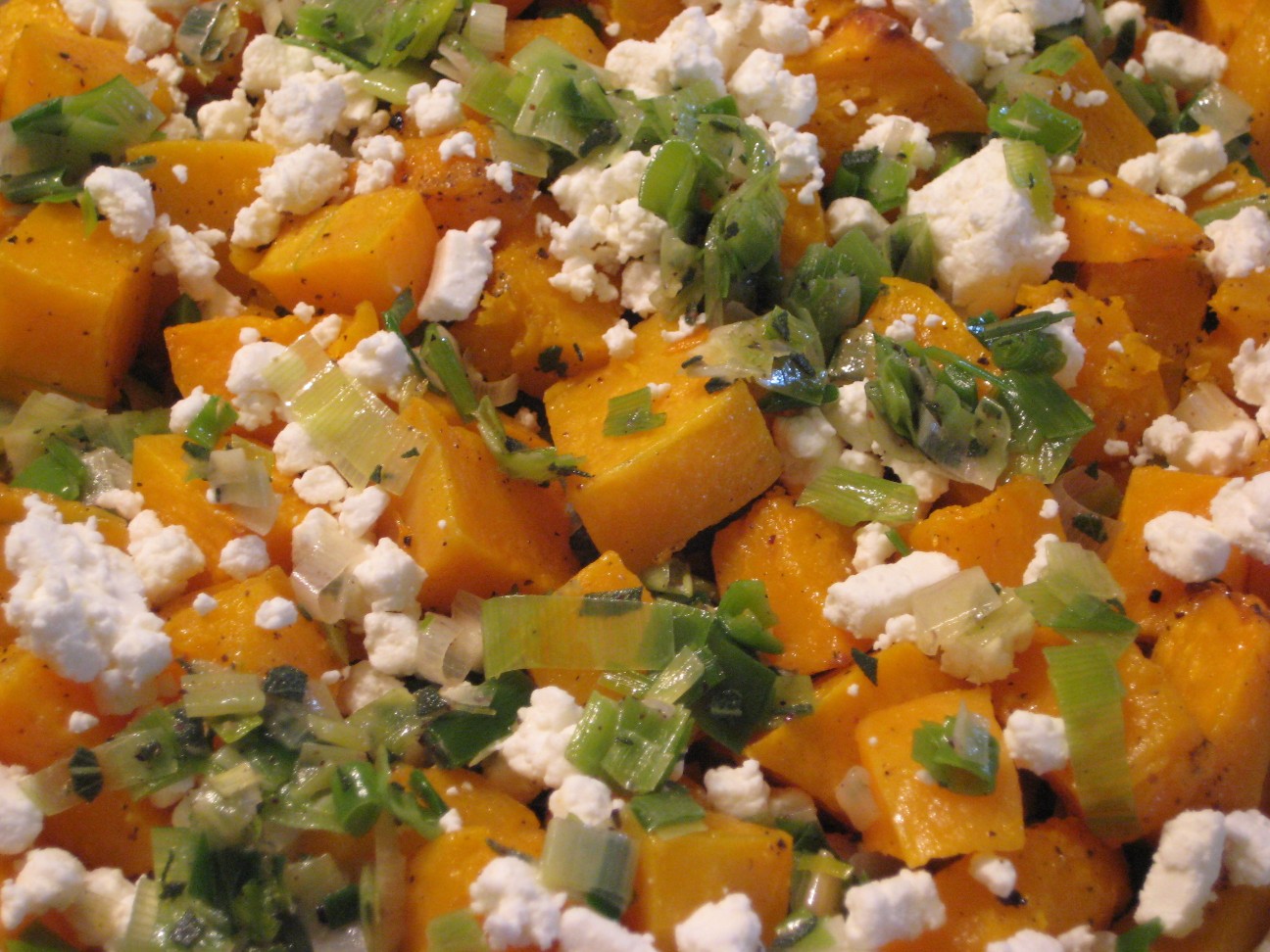 The Thanksgiving contribution…
We always celebrate Thanksgiving at my aunt and uncle's house. It is usually a pretty big crowd and everyone pitches in by bringing a dish or two. This year was no different, except I decided to branch out a bit with one of the dishes.  This year our compost volunteered many things, but most prolific of the volunteers was a large and rambling winter squash vine. It produced two large squashes which looked to be some cross of delicata and butternut (but significantly larger than either of those varieties). While most impressive looking in the garden, and tipping the scales at well over 10 pounds each – we were unsure if they would actually be edible. Cross pollination mysteries can be a lot of fun, but they can also result in nasty, bitter flavors occasionally.
The night before Thanksgiving we decided to sacrifice one of these beauties and take it for a test run. It was great, sweet and dense without a bunch of excess water. I surfed about in search of a recipe and found one that fit the bill on Epicurious. I grabbed a bunch of leeks and sage from the garden and was ready to go. The one non-local ingredient used was walnuts. The epicurious recipe actually called for hazelnuts – a local and delicious option and had I had any in the house I would have used them instead.
While cleaning the leeks I came across this one. Apparently at some point during the summer this one got a little backed up in its growth.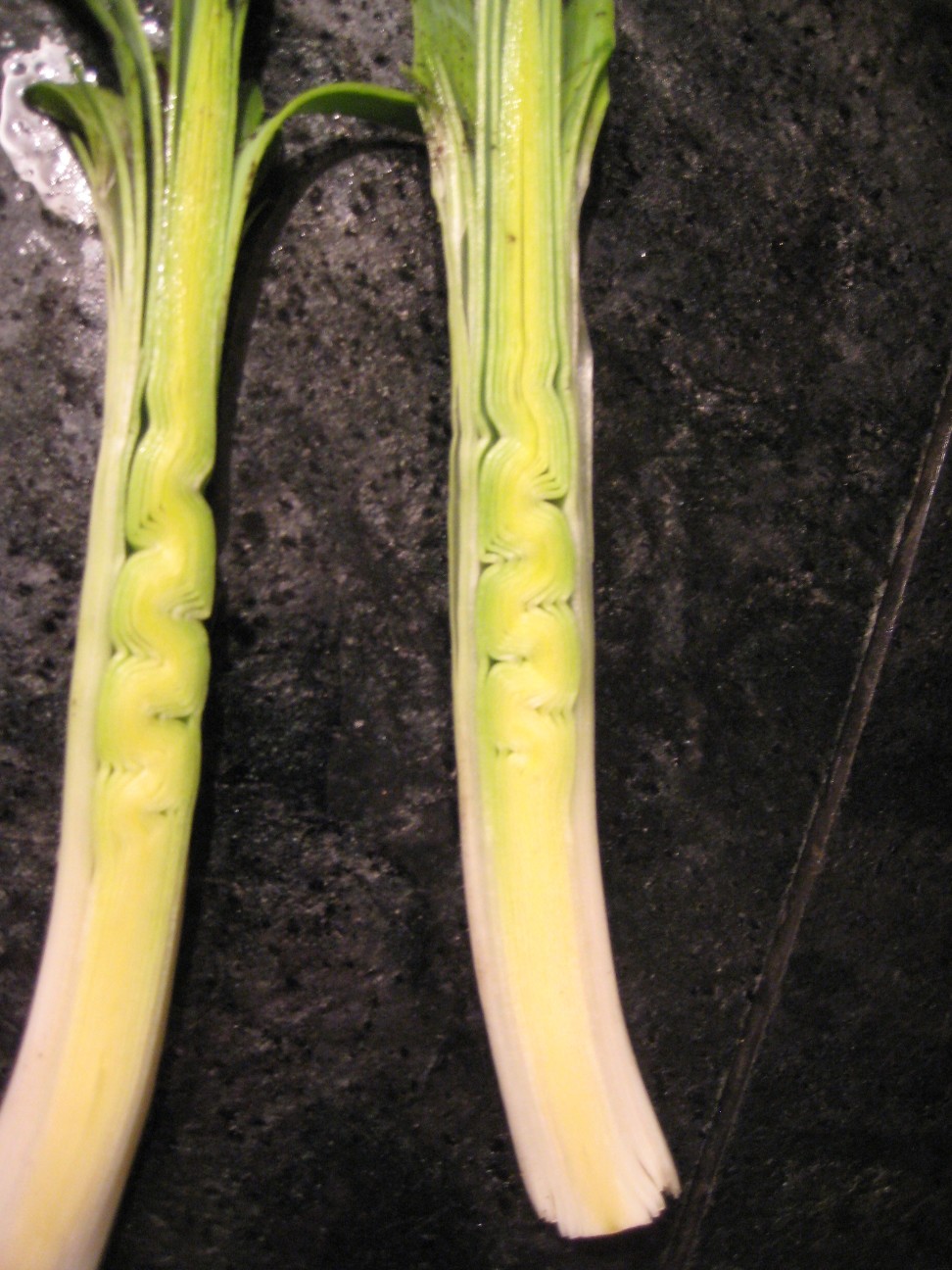 Local: Squash, Leeks, Sage, Cream, Goat Cheese
Non-Local: Olive oil, Walnuts, Salt, Pepper
*This post is late and may not make it into the summary roundup. I managed to catch a post-holiday cold and have not been up for much of anything until today.